If not for caring and giving individuals like you, Tugboat and Cady would have never known the feeling of the sun on their faces. 
Their days were filled with darkness, cramped spaces, and no comfort. They were living in a nightmare hoarding situation with 30 dogs and very little care. A life of suffering that no animal should have to endure. 
Every day innocent animals come to Brother Wolf in need of healing and a better future. When you donate to Brother Wolf, you help rescue animals like Tugboat and Cady. Right now, during our Spring Matching Challenge, your donation will be doubled up to $50,000 thanks to a generous donor.
Other animals are waiting for our help, especially right now with so many families facing financial hardships. They need a safe haven and nurturing care.
Right now, when you give $50, it becomes $100. When you give $100, it becomes $200, and when you give $1,000, it becomes $2,000 for animals in need!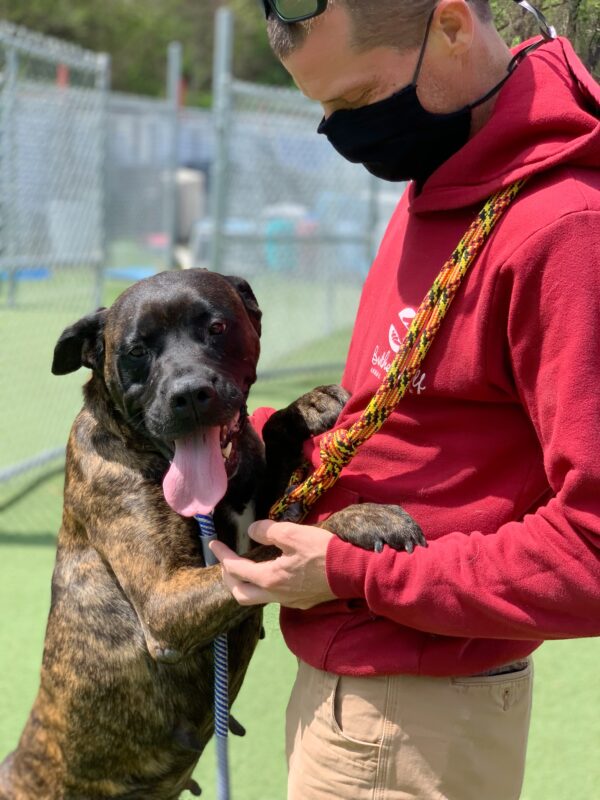 Tugboat and Cady needed our help and thanks to you, we were able to respond. They are now safe, fed, clean, comfortable and loved. Even after being mistreated, they exude love. You can see in their eyes that they are grateful for their new life that you made possible. A life full of joy!
Your donations make transformations like these possible for thousands of animals each year who come to Brother Wolf looking for a second chance. Please give today to help the animals who are still waiting on us.
We are endlessly grateful for your partnership with us. The animals are grateful. Thank you. Together we save lives.