Volunteer with Brother Wolf
If you are interested in volunteering with Brother Wolf in the future, please complete the sign up form below and we will be in touch with you soon!
Questions about volunteering at Brother Wolf can be directed to volunteer@bwar.org
Volunteer Opportunities
Help out at the Adoption Center

:

socializing cats, doing laundry and dishes, walking dogs, helping at the front desk and much more! Only Brother Wolf volunteers who have completed the application process and required training classes are permitted to walk shelter dogs.

Help out at our thrift store where all proceeds benefit the animals of Brother Wolf.

Take our shelter dogs hiking with our Outward Hounds Hiking Club 

or on a Dog Day Out!

Help with administrative tasks like data entry or follow-up phone calls to adopters remotely from your own home.

Drive animals to and from vet appointments or help with transporting animals to and from other shelters.

Get a group together to do a supply drive at a local store.

Volunteer from home and become one of our Foster Parent Volunteers!

You must be 18 or older to volunteer alone. If you are 16 or older, you can volunteer with a parent or guardian supervising. If you are under 16, limited volunteer options are available with a parent or guardian supervision.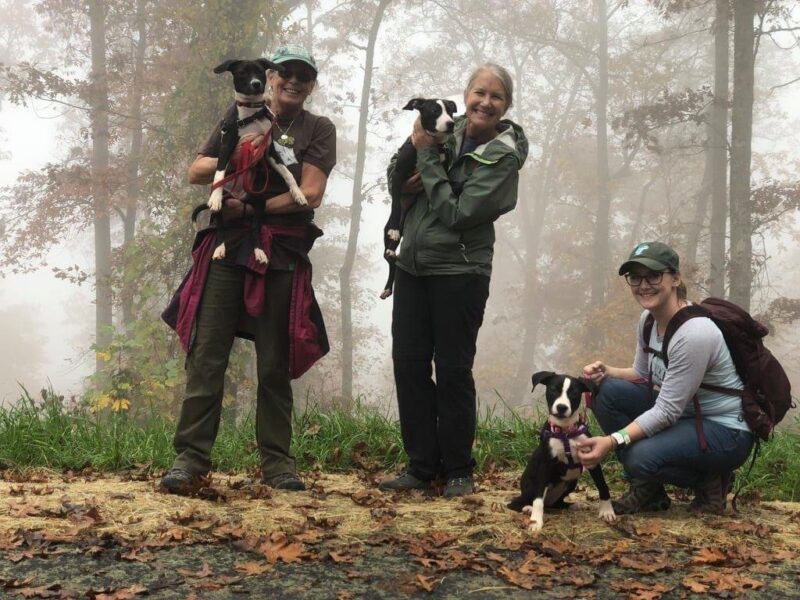 Volunteer Training
You must attend a volunteer orientation before your first volunteer shift at Brother Wolf. Both in-person and zoom orientations are available! 
Primary volunteer shifts are available to you as soon as your orientation is complete. 
More complex volunteer shifts require additional training before being eligible to sign up for them.
Group Volunteer Opportunities
Seeking a one-time group volunteering opportunity? Please email volprograms@bwar.org to discuss the best way for your group to help the animals of Brother Wolf. We are limited in our capacity to host large groups at the shelter and encourage groups to run supply drives at a local store – email us for more information.
Internship Opportunities
Brother Wolf Animal Rescue is always looking for unpaid interns to help further our lifesaving programs. We accept interns year-round in many of our departments. If you'd like to be considered for an internship, please email a cover letter and resume to volprograms@bwar.org.