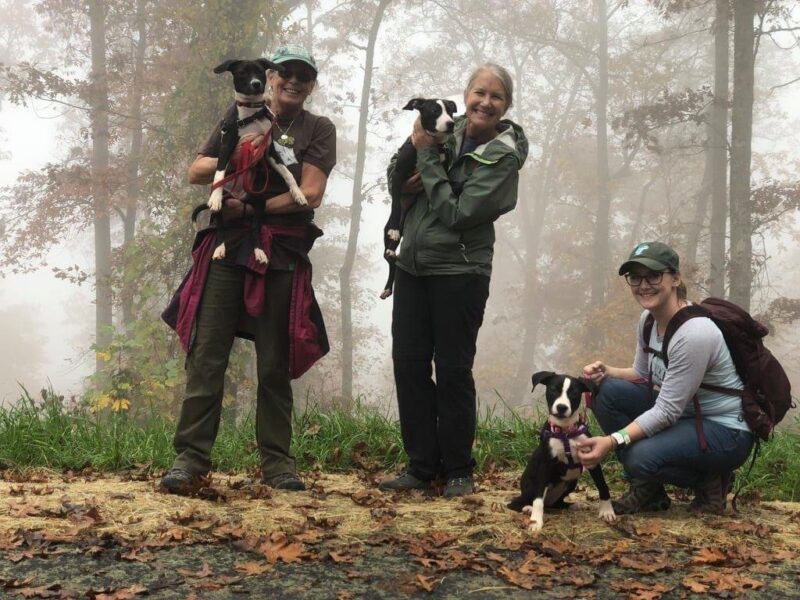 Dogs at Brother Wolf grin from ear to ear when they hear that it's time to go on a hike! Their howls of joy can be heard throughout our adoption center! This fall has blessed us with perfect weather in Asheville and our dogs have enjoyed countless trail days.
Just look at how much fun they are having! And it's all thanks to our dedicated Outward Hound volunteers. While the dogs in our care wait for their adoptive families to come along, our Outward Hound volunteers make sure they experience endless joy on mountain trails.
We just had to share these happy moments with you! Thank you for supporting Brother Wolf. It's your support that allows us to bring joy, safety, care and love to the lives of thousands of animals each year.
As coronavirus continues to impact our region, our top priority is the safety of our staff, volunteers, and visitors. Due to COVID-19, Brother Wolf's volunteer program has suspended many activities at this time and is limiting available volunteer opportunities to volunteers who completed orientation and training prior to COVID-19. If you are interested in volunteering with Brother Wolf in the future, please complete the online application process and we will be in touch with you once our volunteer program ramps up again, thank you!