(Asheville, NC – February 28, 2019) Brother Wolf Animal Rescue is excited to announce that their mobile clinic has spayed and neutered more than 1,000 dogs and cats since the program launched in November 2018.The mobile spay/neuter clinic was founded to serve communities throughout western North Carolina who may otherwise not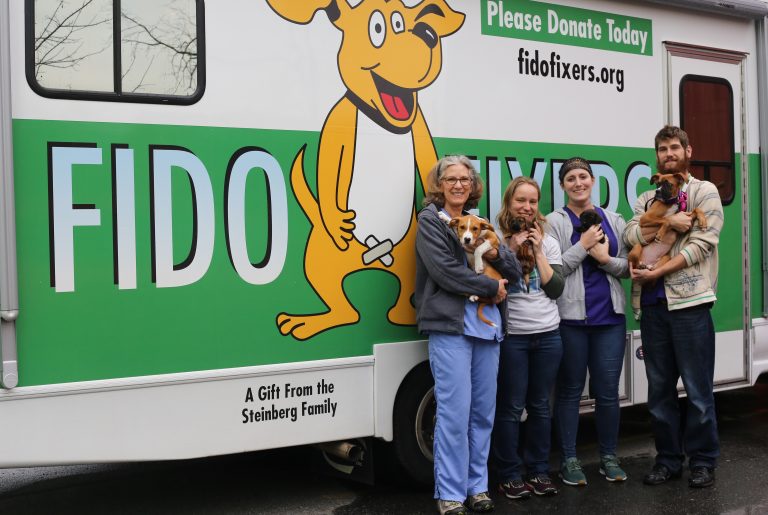 have access to local and affordable spay and neuter services. Through this new, lifesaving resource, Brother Wolf anticipates spaying and neutering approximately 6,000 dogs and cats in 2019. No-Kill community development is an integral part of Brother Wolf's work, and launching the mobile clinic has helped advance their partnerships with other regional animal welfare organizations. Audrey Lodato, Director of Animal Care, says "Our goal is to provide the crucial services that these organizations and their communities may not otherwise have access to. By preventing unwanted litters, we can prevent thousands of animals from ever entering the overcrowded shelter system in the first place. Shelters should serve as resource centers first and foremost to provide their communities with the tools they need. That's exactly what the mobile clinic does."
In addition to serving animals in their home community of Buncombe County, Brother Wolf's mobile clinic also travels to Transylvania, Rutherford, McDowell, and Haywood counties, with plans to expand their service area as resources allow. The mobile clinic spays and neuters both owned animals and those who are in shelters awaiting adoption.
Shelters all over western North Carolina are already feeling the positive impact of the mobile clinic on their communities. "We are so glad to have another resource to provide low-cost spay and neuter services to the public and to our shelter pets," says Doyle Teague, Director at Haywood County Animal Services. "Our partnership with Brother Wolf has allowed us to streamline our processes by having many more animals spayed and neutered prior to adoption. Providing access to low-cost and high-quality spay/neuter services to the public is also a key element to creating a community where euthanizing healthy and adoptable animals is not necessary."
The mobile spay/neuter clinic is just one way Brother Wolf is fulfilling their mission to provide the resources and life-saving programs to build No-Kill communities.
To view the mobile clinic's service area, visit www.bwar.org/mobile-clinic. To schedule an appointment for your pet, call (828) 490-1578 or email holly@bwar.org. If you would like to make a donation to help support the mobile clinic, please visit www.bwar.org/donate.