COVID-19 Response and Updates
Updated on October 16th at 1:00pm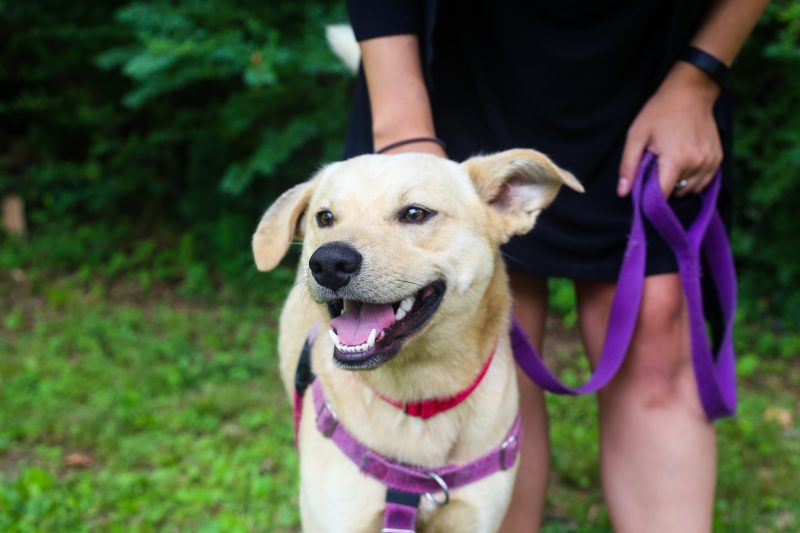 This webpage will be updated as programs and services at Brother Wolf evolve and change due to COVID-19. Our priority is the safety and well-being of our staff, volunteers, visitors, supporters and the animals we serve. Thank you for working alongside Brother Wolf to ensure that animals in Western North Carolina are supported and cared for.
COVID-19 Visitor Policy
We're eager to assist you and we appreciate your patience as we all adapt to new ways of operating during this time.
To help protect one another, we are requiring that all staff and visitors wear face coverings at all times in all of our buildings. This requirement does not apply to children under the age of 12 or to individuals who are unable to wear a face covering due to a disability or medical condition. We are taking this step based on Buncombe County and North Carolina state requirements as well as guidance from the CDC, which recommends the use of face coverings in public settings where social distancing measures are difficult to maintain. Face coverings can help slow the spread of the virus, including among those who are not aware they carry it. We appreciate your cooperation and understanding.
In-kind donations for our Adoption Center  are greatly appreciated and can be dropped off on the benches out front of the Adoption Center in order to follow social distancing protocols. Staff are checking frequently and bringing the items inside.
Adoptions
For the health and wellbeing of our staff, volunteers, and visitors during this time, we are operating by appointment only. To make an appointment, you must have an adoption application on file. We can often accommodate same day, or next day, appointments. At times we are able to accommodate walkins at our Adoption Center. The pets we have available for adoption change each day as we take in animals and adopt others out. Therefore, we cannot guarantee that a specific animal will still be available when you come for your appointment. 
In order to practice social distancing guidelines, we are keeping our front door locked to best control the flow of people into the building, particularly our lobby area. Please call 828-505-3440 x101 when you arrive. During your appointment, staff will spend time talking to you about the kind of pet you're looking for and will introduce you to animals at our Adoption Center. As animals often move quickly in and out of our Adoption Center, we cannot guarantee that all of our animals are posted on our website prior to being adopted. This is why we encourage you to fill out a general adoption application for a dog or cat and then to make an appointment to come meet the animals we have available. 
If you have an appointment scheduled and need to reschedule or cancel, please let us know in advance as we have a limited number of appointments available each day and are working to accommodate as many visitors as possible. Thank you for working alongside Brother Wolf to save animals' lives!
Hours of Operation
---
Adoption Center
Visits by appointment only Tuesday through Saturday, 11am-6pm.
Please read details above about our current visitor policy. Questions? Contact info@bwar.org
Second Chances Thrift Store
Second Chances Thrift Store
Open Tuesday – Saturday, 11am-6pm.
Please read details above about our current visitor policy. Questions? Contact friends@bwar.org
ReTail Pet Supply Store
Open Tuesday – Saturday, 11am-6pm.
Please read details above about our current visitor policy. Questions? Contact friends@bwar.org

Spay-Neuter Mobile Clinic
Brother Wolf's Mobile Clinic currently offers low-cost spay/neuter services for dogs and cats in the following counties: Buncombe, McDowell, Rutherford, Haywood, Burke, Iredell, Alexander and Transylvania counties. Our clinic also offers low-cost microchipping and disease testing at the time of surgery. Request an appointment for your pet here.
Sanitation Protocols
We have implemented increased sanitation protocols, which include disinfecting commonly touched surfaces every two hours throughout our campus. Signage has been put up directing visitors to handwashing stations around our campus and we are practicing social distancing guidelines.
Animals and COVID-19
According to the Centers for Disease Control In the United States, there is no evidence to suggest that any animals, including pets, livestock, or wildlife, might be a source of COVID-19 infection at this time. However, because all animals can carry germs that can make people sick, it's always a good idea to practice healthy habits around pets and other animals.
Wash your hands after handling animals, their food, waste, or supplies.

Practice good pet hygiene and clean up after pets properly.

Take pets to the veterinarian regularly and talk to your veterinarian if you have questions about your pet's health.
Supporting Homeless Animals During This Time
Brother Wolf is the largest animal welfare organization in Western North Carolina working across county borders to save lives. 
We exist to serve our community, especially in times of great need. We are in need of critical donations to assist the animals we're caring for during this pandemic. Please make a donation today to keep animals safe.
Donations of pet food are especially needed during this time. Please shop our Amazon Wishlist here to have items sent directly to our Adoption Center.
If you are interested in fostering, please sign up here.
Caring for Your Pets
Please read our press release about how you can best care for your pets and plan ahead for your pets' well being during this time of uncertainty.
Brother Wolf Volunteers
Based on national recommendations to limit exposure to groups of people, we currently have only a very limited number of volunteer opportunities available and are only opening these volunteer duties to people who have already been through our volunteer orientation. Volunteer orientations have been cancelled for the foreseeable future. Questions about volunteering at Brother Wolf can be directed to volunteer@bwar.org.