COVID-19 Response and Updates
Updated on May 13th at 5:30pm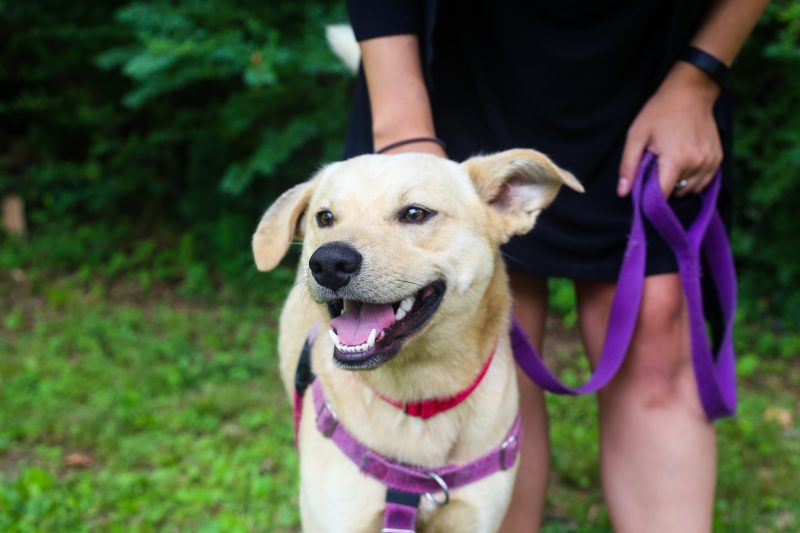 This webpage will be updated as programs and services at Brother Wolf evolve and change due to COVID-19. Our priority is the safety and well-being of our staff, volunteers, visitors, supporters and the animals we serve. Thank you for working alongside Brother Wolf to ensure that animals in Western North Carolina are supported and cared for.
COVID-19 Adoption Center Visitor Policy
For the health and wellbeing of our staff, volunteers, and visitors during this time, we are operating by appointment only. Welfare services provided to animals are considered an essential service, which includes adoption. In order to practice social distancing guidelines, we are keeping our front door locked to best control the flow of people into the building, particularly our lobby area. We're eager to assist you in finding the perfect match and we appreciate your patience as we all adapt to new ways of operating during this time. Visitors are required to wear a face covering or mask in accordance with public health guidelines. Our staff wears face covering for your safety.
In-kind donations are greatly appreciated and can be dropped off on the benches out front of the Adoption Center in order to follow social distancing protocols. Staff are checking frequently and bringing the items inside.
If you have an appointment scheduled and need to reschedule or cancel, please let us know in advance as we have a limited number of appointments available each day and are working to accommodate as many visitors as possible, thank you.
Adoptions
We are so glad that our community is continuing to adopt pets during this time, thank you! Adoptions are currently by appointment only. To make an appointment, you must have an adoption application on file. Appointments are currently booked up 5-7 days in advance. The pets we have available for adoption change each day as we take in animals and adopt others out. Therefore, we cannot guarantee that a specific animal will still be available when you come for your appointment. During your appointment, staff will spend time talking to you about the kind of pet you're looking for and will introduce you to animals at our Adoption Center. As animals often move quickly in and out of our Adoption Center, we cannot guarantee that all of our animals are posted on our website prior to being adopted. This is why we encourage you to fill out a general adoption application for a dog or cat and then to make an appointment to come meet the animals we have available. Thanking for working alongside Brother Wolf to save animals' lives!
Hours of Operation
---
Adoption Center
Visits by appointment only Monday through Saturday, 11am-6pm.
Please read details above about our current visitor policy. Questions? Contact info@bwar.org
Second Chances Thrift Store
Closed due to Shelter-In-Place ordinance.
Thrift store in-kind donations are not being accepted at this time.
ReTail Pet Supply Store
Closed due to Shelter-In-Place ordinance.
Spay-Neuter Mobile Clinic
Closed to the public at this time. If you're interested in making an appointment for your pet once we reopen, please email mobileclinic@bwar.org and we will contact you once we start booking public appointments again.
More information about why spay/neuter surgeries are being suspended around the country due to COVID-19 is available from Best Friends, ASPCA, AAWA, and NACA.
Sanitation Protocols
We have implemented increased sanitation protocols, which include disinfecting commonly touched surfaces every two hours throughout our campus. Signage has been put up directing visitors to handwashing stations around our campus. Our staff is working in rotating teams to reduce the number of people they come into contact with and we are practicing social distancing guidelines.
Animals and COVID-19
According to the Centers for Disease Control In the United States, there is no evidence to suggest that any animals, including pets, livestock, or wildlife, might be a source of COVID-19 infection at this time. However, because all animals can carry germs that can make people sick, it's always a good idea to practice healthy habits around pets and other animals.
Wash your hands after handling animals, their food, waste, or supplies.

Practice good pet hygiene and clean up after pets properly.

Take pets to the veterinarian regularly and talk to your veterinarian if you have questions about your pet's health.
Supporting Homeless Animals During This Time
We need your help as we respond to this crisis. Brother Wolf is the largest animal welfare organization in Western North Carolina working across county borders to save lives. Requests for help will only grow. We're shifting our operations in response to COVID-19. All of our focus will be on keeping pets safe. You can support our work in three critical ways right now:
Emergency foster homes are needed. We're asking for a tentative commitment of 4-6 weeks. Being an emergency foster with Brother Wolf means that you are on stand-by, waiting to get the call if animals have to be quickly relocated. It means helping members of our community and their pets if they become disenfranchised due to economic impacts of the pandemic. And above all, it means providing reliable care for a dog, cat, or small animal during this uncertain time. To get involved please email foster@bwar.org.
We exist to serve our community, especially in times of great need. We are in need of critical donations to assist the animals we're caring for during this pandemic. As so many other businesses and organizations are closing, we're ramping up because when there is a crisis our work only increases. Please make a donation today to keep animals safe.
Donations of pet food are especially needed during this time. Please shop our Amazon Wishlist here to have items sent directly to our Adoption Center.
Caring for Your Pets
Please read our recent press release about how you can best care for your pets and plan ahead for your pets' well being during this time of uncertainty.
Brother Wolf Volunteers
Based on national recommendations to limit exposure to groups of people and to practice social distancing, our volunteer and community service programs have been suspended. Volunteer orientations have been cancelled for the foreseeable future. Questions about volunteering at Brother Wolf can be directed to volunteer@bwar.org.